We all love hardware but having server-grade stuff @ home might not be the best idea if your living in a compact flat or don't have an supporting family 🙂
I've setup two small servers, consisting of the same hardware (and of course software) that allows me to do HA in VMWare easily. I've tried to be as much as possible ESX compliance but have picked a regular "workstation" motherboard instead of going with Supermicro or others, mainly price/performance.

Motherboard & CPU & Memory
ASUS X99-M WS with 64 Gigabytes of RAM. I've looked at Supermicro X11SSM-F as well but it's a not very common motherboard so stocks are limited. For CPU I've picked the Intel Xeon E5-2630 as it has 8 cores and 16 threads. Great CPU.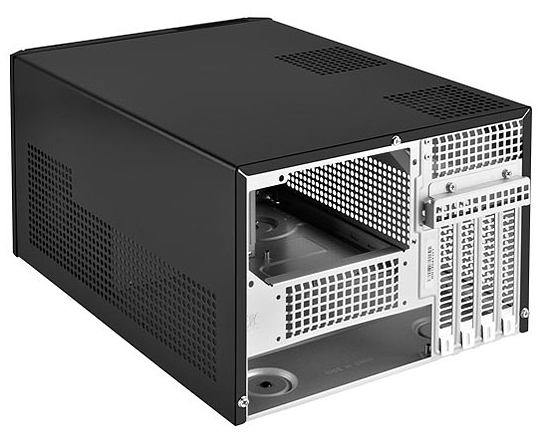 Case
It's hard to get a case that have enough space to fit the stuff you need, but at the same time takes less space than an Hummer… (ok that every case most likely will). I have always liked Silverstone chassis so I decided to give that I try first. I had two requirements. It should have 5.25″ slots so I could fit at least 8 SSD disks in the front (more on that later) and last it should have at least 4 PCI slots on the back to support various RAID or Graphics Cards, preferable full length graphics (Also more on that later). So I picked the Silverstone SST-SG11B Sugo USB3.0 and the SG02-F case. They are almost identical but the SG02-F allows two 5.25″ slots.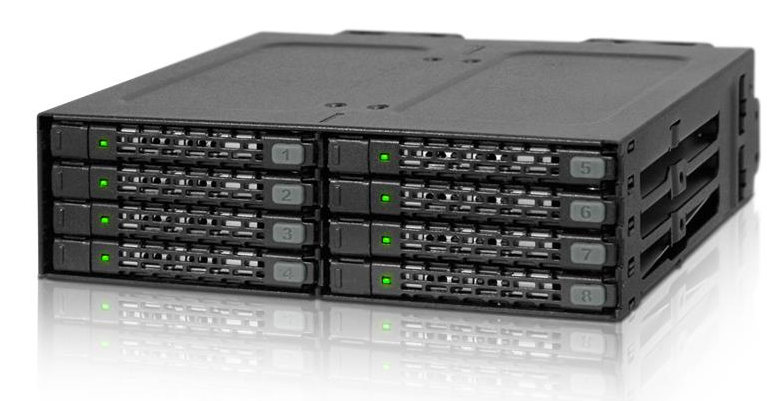 Disks
Based on space and I/O I have decided to go all SSD. I'm only running VMWare and do not feel the need to store a huge amount of data (for that I have an NAS with plenty of space). Therefore I can pick 250GB SSDs and run them in RAID mode without costing me a lot and still get around 600 Gigabyte of storage. I've picked 4 Samsung  SSD 850 EVO SSD 250GB. I've bought an Raidsonic ToughArmor, 8×2,5″ (I've also have their previous 6×2,5″ case). The discs are connected to an LSI MegaRaid 9240-8I (Eight Internal Ports).  Performacne in VMWare is somewhat alright, but need to do some work on the write 🙂
Expansion slots
One of the advantages in having a regular case compared to, for example an  HP Microserver or the Fujitsu PRIMERGY TX1320 would be that I can have full length, full height PCI cards that allows me to do labs with VDI for example (Dedicated GPUs). I have not had a great luck in trying VDI in VMWare yet (but have done some labs in the area, might be another blog post). Other benefints could be running PCI based Flash storage, quite expensive (and the ASUS X99-M WS already has an m.2 slot).
VMWare
Running VMWare vSphere 6.0 itself might be self explainable, installation is done on a USB stick (Like I normally do). We will cover VMWare in another blog post.
Direktorn Comments
comments